Sharpen Your
Hydroponics System
Hydroponics, derived from the Greek words "hydro" meaning water and "ponos" meaning labor, is a gardening technique that has gained immense popularity in recent years. With the world population increasing and arable land decreasing, hydroponics offers a solution to sustainable and efficient farming. Instead of soil, plants are grown in a nutrient-rich water solution which is closely monitored to meet the plant's needs.
This way, hydroponics saves up to 90% of water compared to traditional soil-based agriculture. In this blog, we will explore the history of hydroponics, its benefits, various types of hydroponic systems, and how it can revolutionize the future of agriculture.
1. Discovering the basics of hydroponics: no dirt, no problem!
In this section, we'll explore the basics of hydroponics and why it's been gaining popularity in the agricultural industry. Hydroponics is a soilless method of growing plants that uses mineral nutrient solutions in water to provide the necessary nutrients for plant growth. You can grow hydroponically all year round, making it a great option for indoor gardening.
Hydroponic systems also use less water than traditional farming methods, making it more sustainable in the long run. With hydroponics, you don't need to worry about soil-borne diseases, making it easier to maintain plant health. By eliminating the need for soil, it also means no weeding! In the next section, we'll dive deeper into the sustainable aspects of hydroponic farming.
2. Grow more, waste less with hydroponic farming: a guide to sustainable agriculture
Hydroponic farming offers a sustainable solution to traditional agriculture methods by allowing the production of higher yields while using less land and water. With this eco-friendly alternative, it is possible to control environmental pollution and limit water wastage. The hydroponic farming industry is gaining popularity, making efficient use of urban spaces and promoting agroecology
Hydroponics also offers the advantage of year-round crop production with minimal use of resources, making it an excellent solution to help alleviate the global food crisis. With more and more people recognizing its potential, hydroponics is well on its way to becoming a mainstream agricultural practice.
3. Can you really grow plants without soil? A closer look at hydroponic systems
With the basics of hydroponics covered in section one, it's time to take a closer look at the question on everyone's minds: can you really grow plants without soil? The answer, as we've learned, is yes! Hydroponic systems allow for plant cultivation in nutrient-rich water, without soil.
This sustainable form of agriculture is explored further in section two where we learn that hydroponic farming produces less waste and uses less water than traditional farming methods. In section five, we discover the benefits of hydroponic gardening for small spaces and urban areas, making it accessible to individuals who may not have access to traditional soil-based gardening. Section six highlights the diversity of crops that can be grown hydroponically, from herbs to fruit-bearing plants.
For beginners looking to try their hand at hydroponics, section seven provides helpful tips for setting up their first system. As we delve deeper into the benefits and potential solutions offered by hydroponics, we'll see in section eight that it may even be able to contribute to solving the global food crisis. All in all, with the rising popularity of hydroponics, and the diversity and feasibility of crops produced, we can expect the mainstreaming of hydroponics in modern agriculture, which is explored in section ten.
4. Hydroponic vs. traditional farming: which one is better for the environment?
When considering the impact of farming on the environment, it's important to examine the differences between traditional and hydroponic farming methods. While traditional farming methods have been used for generations, hydroponics offer a more sustainable approach to agriculture. Hydroponic systems use 99% less water than traditional farming methods, making it a more efficient use of resources.
Growing crops hydroponically reduces the risk of diseases, pests, and weeds, eliminating the need for harmful pesticides and herbicides. Additionally, hydroponic farming allows for greater control over the growing environment, resulting in higher yields and healthier plants. This translates to a more environmentally friendly approach to agriculture, reducing waste and conserving resources for a more sustainable future.
5. The benefits of hydroponic gardening for small spaces and urban areas
The benefits of hydroponic gardening extend beyond just conserving water and growing without soil. For those in small spaces and urban areas with limited access to land, hydroponics offer a solution for sustainable and efficient food production. Vertical stacking systems take up minimal space, allowing for crops to be grown in apartments and on rooftops.
Hydroponic gardening also offers a way to supplement food supplies in areas that may not have a reliable source of fresh produce. With total control over the environment, hydroponic systems can be optimized for maximum yield, making it an attractive option for those looking to grow their own food in limited space.
6. More than just lettuce: the diversity of crops you can grow hydroponically
Hydroponics is not just for growing lettuce! In fact, this innovative way of farming can produce a wide variety of crops, from herbs and leafy greens to fruits and vegetables. With hydroponic systems, growers have the flexibility to optimize growing conditions for each specific crop, resulting in higher yields and faster growth rates. Additionally, hydroponic farming uses significantly less water than traditional farming methods, making it an eco-friendly alternative. So, whether you're interested in growing strawberries, peppers, or even medicinal plants, hydroponics offers a unique and sustainable solution for producing fresh, healthy crops year-round.
7. Hydroponic gardening for beginners: setting up your first system
If you're new to hydroponic gardening, getting started may seem daunting. But fear not, as there are plenty of resources available to help guide you through the process. Once you've chosen the type of plants you want to grow, it's time to set up your system. The Deep Water Culture (DWC) hydro system is a popular choice for beginners as it's relatively easy to use.
You'll need a container to hold the water and nutrients, as well as a way to anchor your plants. It's important to use the correct water source to avoid contaminants, and select the right nutrients for your crops. Lighting is also crucial for the success of your hydroponic garden, so be sure to research the best options for your setup. With a little bit of planning and patience, you'll be on your way to a thriving hydroponic garden in no time.
8. Can hydroponics solve the global food crisis?
As the global population continues to grow, our current agricultural system faces the daunting task of increasing food production by 70% before 2050. It is clear that traditional farming methods alone may not be able to meet this demand, but hydroponic systems could be the key to addressing the global food crisis.
By using less water, fewer resources, and requiring less land, hydroponic farming is a sustainable and efficient method. In addition to reducing waste and costs for farmers, hydroponics can grow a variety of crops in almost any controlled environment. Although it may not be the solution for chronic food shortages in certain areas, hydroponics could play a crucial role in ensuring food security for the global population.
9. Comparing the costs of hydroponic vs. traditional farming: a financial analysis
As highlighted in the previous sections, hydroponic farming offers several benefits over traditional farming. However, one of the most crucial factors that drive farmers' decision towards hydroponics is its potential economic viability. In this section, the focus is on comparing the costs of hydroponic vs. traditional farming through a financial analysis.
Despite the initial investment being higher for hydroponics due to the cost of materials and equipment, its continuous growth and yield advantages lead to higher revenues over time. Hydroponic farming also saves water by re-circulating it, reducing overall costs. On the other hand, traditional agriculture heavily relies on soil quality, which can deteriorate over time, and requires more land, leading to higher costs in the long run. Therefore, as the adoption of hydroponic systems continues to rise, its economic potential cannot be ignored.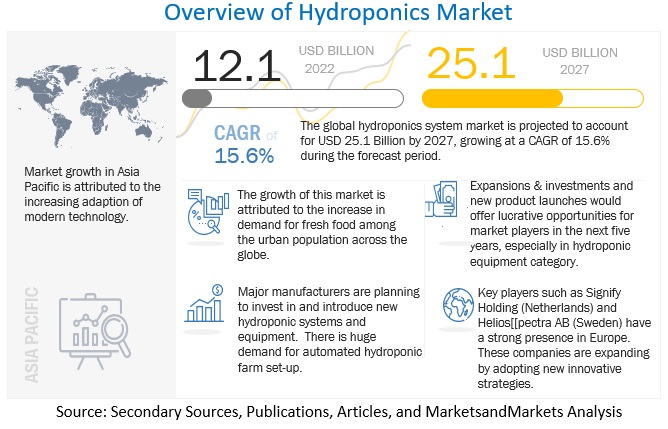 10. From niche to mainstream: the rise of hydroponics in modern agriculture.
The rise of hydroponics in modern agriculture has been nothing short of remarkable. From being a niche trend dominated primarily by indoor pot growers, hydroponics has now reached mainstream levels. Its proponents promise that hydroponic farming has immense potential to promote sustainable agriculture, reduce waste, and address global food security challenges.
With the increasing popularity of urban farming and small-space gardening, hydroponics has become an attractive option for those looking to grow crops in controlled environments. As the technology behind hydroponics continues to evolve, the practice is expected to become even more popular in the years to come. Hydroponics, alongside other controlled environment systems, will not just be a niche market or a novel urban enterprise but a significant driver towards food-security, employment, and economic growth.
types of hydroponic systems
When it comes to hydroponics, there are various types of systems available to choose from. The Kratky method, Deep Water Culture (DWC), and Wick system are the simplest types of systems that require minimal supplies and setup. For those looking to grow larger vegetables, the Ebb and Flow system, which uses a medium such as perlite for stability, can be ideal. Another popular system is the Drip system, which provides plenty of aeration and is widely used around the world.
With hydroponics, you can grow a diverse range of crops, and the benefits of sustainable agriculture and efficient use of space make it an ideal option for urban areas. By comparing the costs and benefits of hydroponic vs. traditional farming, and exploring how hydroponics can help with global food shortages, it's clear that this innovative farming method has a lot to offer. Whether you've just started out or are looking to expand your hydroponic setup, there are plenty of tips, techniques, and supplies available to help you get started.
components of hydroponic systems
When it comes to hydroponic systems, there are some essential components that are necessary for successful growth. The grow tray, reservoir, tubes, water, and light are all fundamental building blocks. But a key aspect of hydroponic systems is the use of nutrient solutions, which can include fish excrement, duck manure, and chemical fertilizers, which are all used to help plants thrive in the grow tray.
These components work together to create a sustainable and efficient system for growing plants without the need for soil. With the right components, hydroponic gardening can be a great way to produce more crops with less waste and in smaller spaces, making it an appealing option for both small-scale and large-scale farmers. By understanding the basics of hydroponic systems, growers can set up their own systems and start growing hydroponic produce in no time.
Hydroponic supplies, tools & growing mediums
In the world of hydroponics, having the right supplies, tools, and growing mediums is crucial to the success of your plants. From nutrient solutions and pH testers to water pumps and grow trays, there are a plethora of options to choose from. With the ability to grow plants without soil, hydroponic-growing mediums range from Rockwool cubes to coconut coir and perlite.
The variety of tools available to hydroponic gardeners includes pumps, timers, tubing, and lighting systems designed specifically for indoor growing. In addition to being more efficient with water use, hydroponics can also be more cost-effective than traditional farming. With the proper supplies and tools, setting up a hydroponic system can be relatively simple and offer a rewarding experience for beginners and seasoned gardeners alike.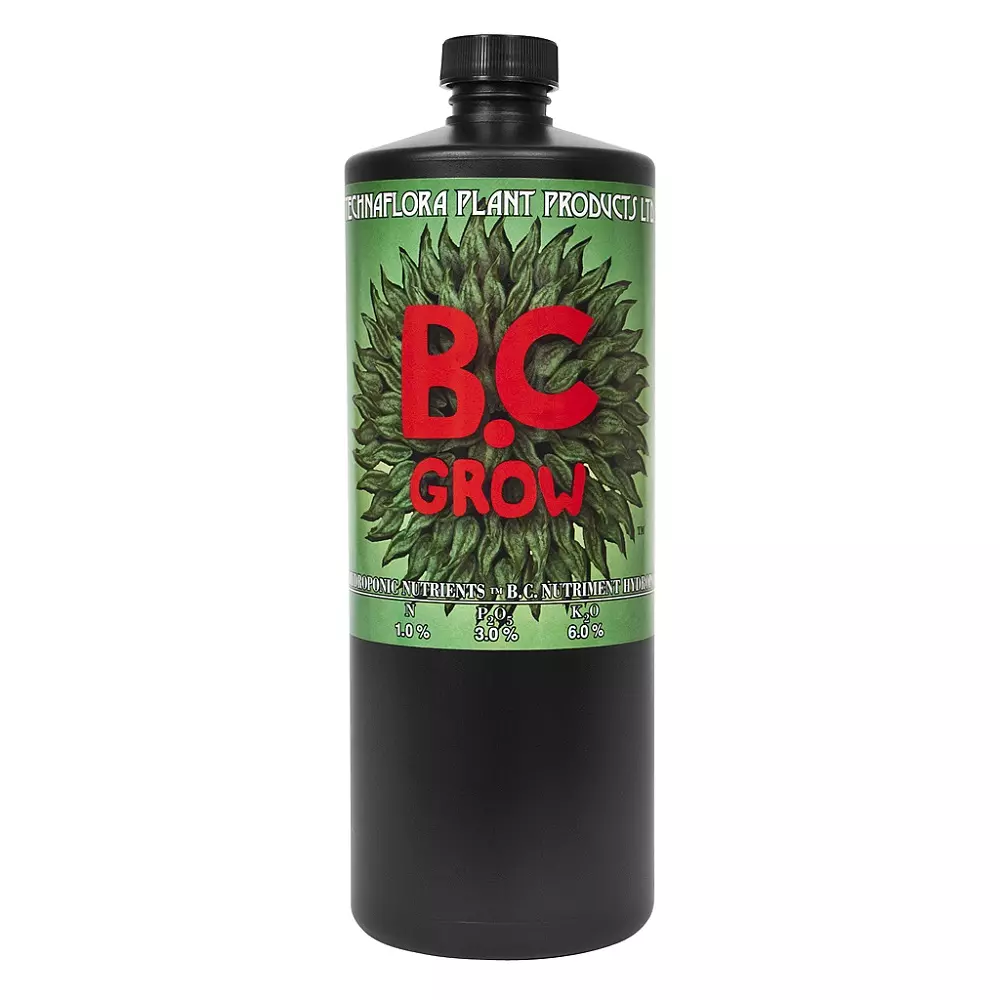 Hydroponic Nutrients & lighting
When it comes to hydroponics, one of the most important factors for a successful harvest is providing the right balance of nutrients and lighting. In hydroponic systems, plants receive their nutrients through a solution that is carefully formulated to meet their specific needs. This solution can be adjusted as plants grow and develop, allowing for optimal growth and yields.
Additionally, lighting is crucial in hydroponic systems as it provides the energy needed for photosynthesis. LED grow lights are the most popular choice for hydroponic setups as they provide the right spectrum of light for plants to thrive. By using the right combination of hydroponic nutrients and lighting, growers can create a sustainable and efficient farming system that yields healthy, high-quality produce. With proper attention to detail and a commitment to sustainability, hydroponic farming can prove to be a game-changer for the future of agriculture.
Hydroponic Setup Tips & technics
When it comes to setting up a hydroponic system, there are some key tips and techniques to keep in mind. First, it's important to choose the right type of system for your goals and space. From there, you'll need to gather the necessary components, such as pumps, reservoirs, and grow trays.
When setting up your system, make sure to properly measure and cut any tubing or cords for optimal water and nutrient flow. Additionally, choosing the right growing medium is crucial for supporting plant growth and preventing pest infestations. Finally, don't forget about proper lighting and nutrient levels for optimal plant health. With these tips and techniques in mind, setting up your own hydroponic system can be a rewarding and sustainable way to grow your own food.
Join our newsletter for special deals and offers